Triad Logistics Partners

Supply-Chain Solutions for Tomorrow, Today!
Team-3PL Services
BENCH-STRENGTH IS AN EXPENSIVE LUXURY -
TEAM-3PL IS YOUR BULL-PEN FOR THOSE "EXTRA INNINGS"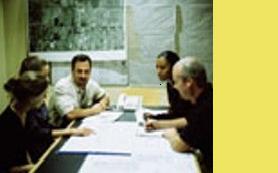 Team and Individual Expert Support for Projects or Program Implementation
Whether you are a third-party logistics provider or you're managing your own logistics operations, you know the challenges of bringing up a new program or customer account. . . So much to do, and not enough time to do it! TEAM-3PL is an answer to resolving some of these challenges. Our TEAM of experienced supply-chain professionals has years of start-up experience with new TMS or WMS systems, delivery and transportation network changes, distribution center start-ups, and other demanding project implementations. Whether your need is for an overall project leader, systems or operations project managers, or general assignment reinforcements, we can fill your requirements. CHECK OUT OUR TEAM-3PL Project Support Model .
Change Management Support for Process Improvement Projects
New systems, process improvements, automation and other major changes in an operation will frequently distract operations management from being able to perform their normal duties. Our experienced members of TEAM-3PL can provide you with the extra sets of eyes and ears and management skills needed for you to keep things running smoothly while managing your change implementation. Our consultants and network associates have extensive experience as project managers, trainers, and managers of operations through change implementation.
Transition or Interim Management Support
Special projects, unexpected employee illness or management turnover can catch you off-guard and in need of temporary knowledgeable resources in your supply-chain operation. TEAM-3PL is your source for these temporary needs. We are available for immediate deployment to any location, and we'll stay on the job for as long as you need us. Our global network of experienced supply-chain resources has the qualifications needed to step into your situation and "hit the ground running".
Recruitment Support for Full-time Professional Resources
Through our international network of supply-chain professionals, our industry associations, and an international recruiter network, we can locate and deliver talent with qualifications to suit your specific requirements. And, while your hiring process is underway, TEAM-3PL will fill your vacancy on an interim basis with a skilled professional until the successful candidate comes aboard.
© Copyright 2003. All rights reserved. Triad Logistics, LLC